Under construction
Page about the BM700 boards - polarisation voltage generator
Documentation coming - in the meantime ask me if you have questions
email me at parenthetical at this domain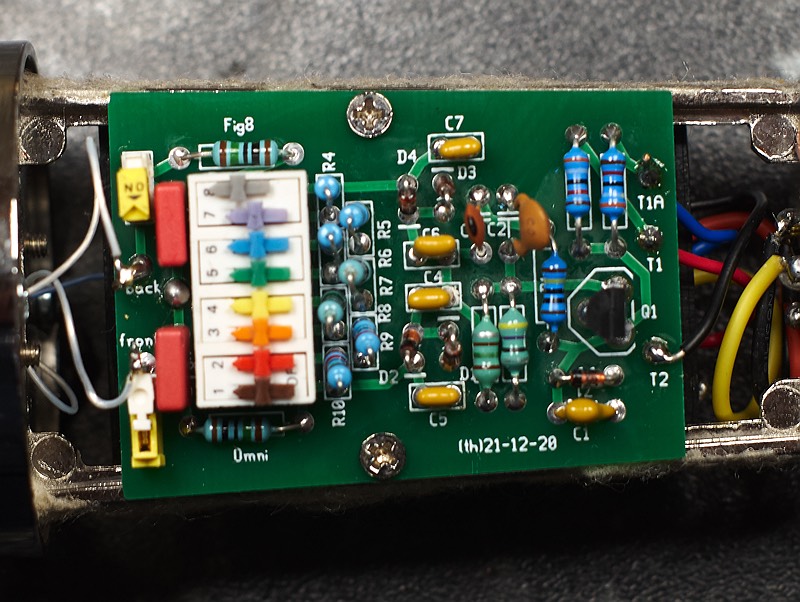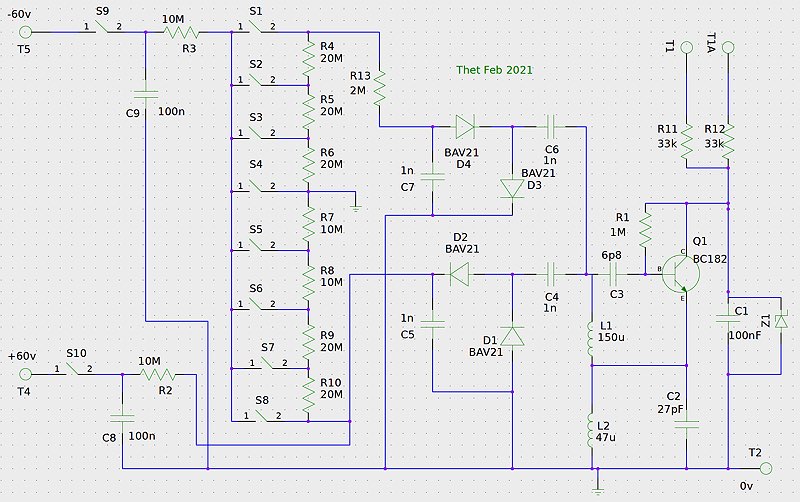 This board has a dual polarisation voltage generator on a board designed for cheap donor mics the BM700 and BM800.
Designed to generate +/-60v although the voltage can be varied somewhat.
Dip switches allow pattern selection for dual diaphragm capsules.
Output voltage can be set by varying the value of Z1. A 9.1V zener gives about +/-60v
The photos show an earlier version of the board - without S10 or R13. In the pics S10 has been added afterwards. Current boards have S10 properly mounted on the board.
More details coming